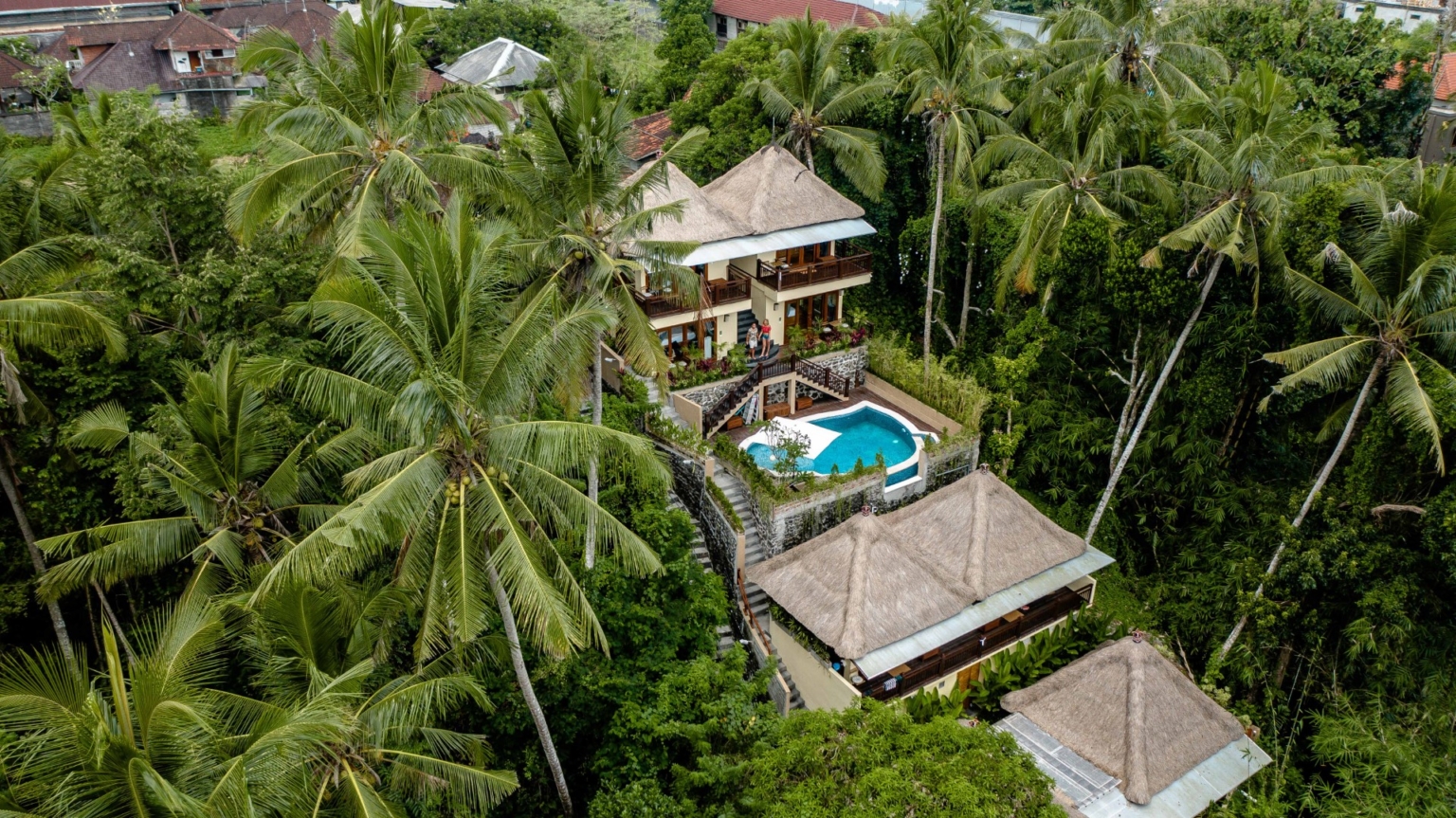 Let the spirit of The Pari Sudha breathe new life into your inner chakra!
Welcome to The Pari Sudha, the only boutique accommodation in Bali that committed to run an eco-friendly with great hospitality by a humble community in Ubud. Feel the tranquillity with a natural forest view of Petulu with the sound of the river as your background tones.
Experience a different sight of Bali by walking down the aisle of Balinese Traditional Village before you reach the best accommodation in Ubud.
The centre of Ubud is just a hop away for your every need but you will not feel the hustle-bustle of it as our cottage is secluded by the jungle. Rejuvenate your soul while enjoying your home away from home without being worried, because we are here from you.
The Pari Sudha is built with the belief of Balinese Tradition. We want to each of traveller who stays with us will experience the true Balinese culture in every way. The Pari Sudha is reflecting "The Trikaya Parisudha" with its three core values: 

Manacika – Think positively; sainted thought; believe the good things
Wacika – Declare the truth; speak the good things; express the kindness
Kayika – Act correctly, do the good things; behave accordingly
We are thriving to provide our guest from all around the globe with exceptionally comfortable, artistic, and fascinating services.
After spending more than decades living abroad from Indonesia, Mr. Made Mahendra Budhiastra, the founder of The Pari Sudha found a beautiful land surrounded by natural jungle in the heart of Ubud, Bali. He decided to build an eco-friendly remarkable home for everyone while conserving the Balinese culture in its services.
Whether you are a single traveller, honeymoon couple, or even family traveller our home welcomes you with the greatest pleasure.
He believes a combination of luxurious upscale establishment and authentic Balinese hospitality will give unforgettable stay to each guest of The Pari Sudha.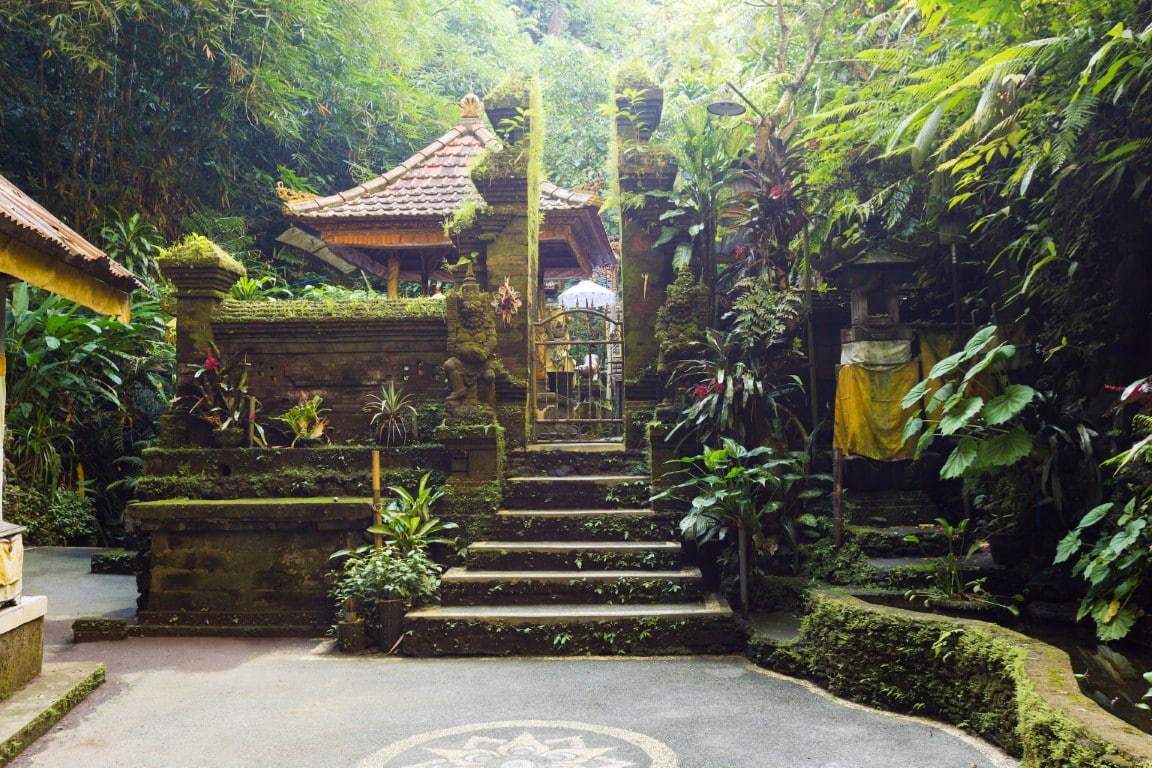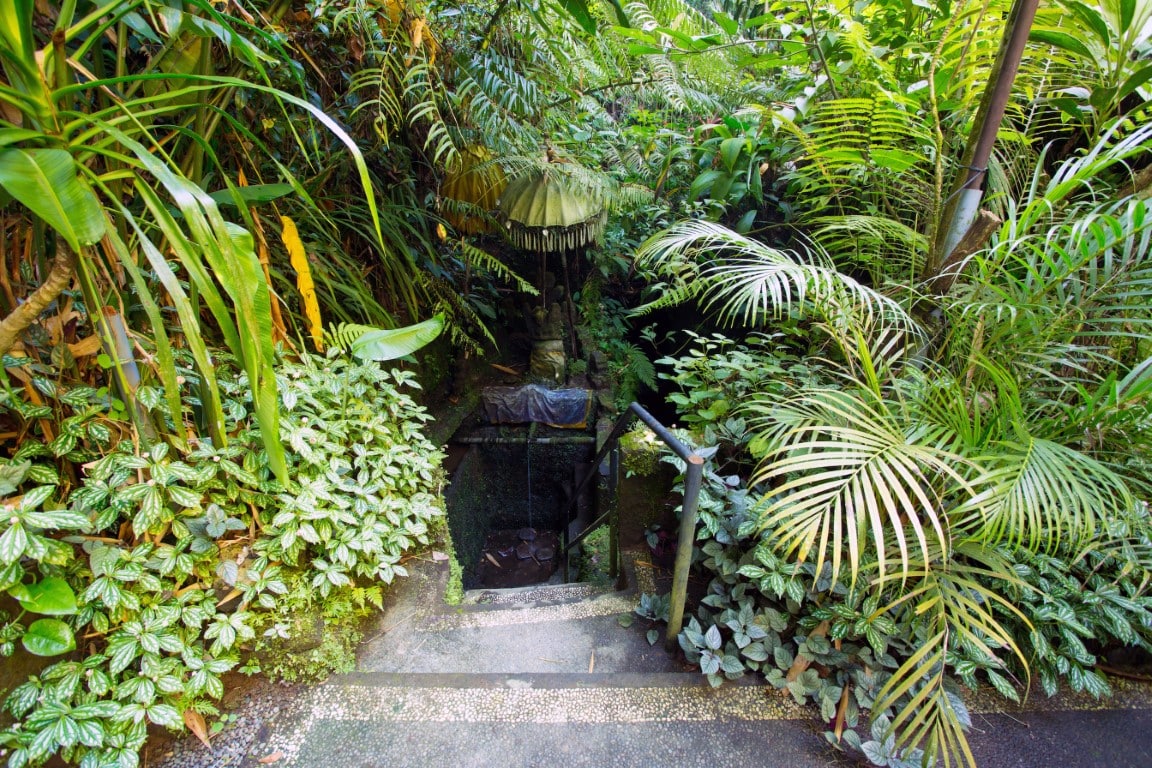 Jl Raya Petulu, Br. Petulu Desa Kec. Ubud-Gianyar Bali Indonesia 80571
Phone:
+62 361 9086 147

Whatsapp (Message Only):
+62819 0505 9333

E-mail:
info@theparisudha.com